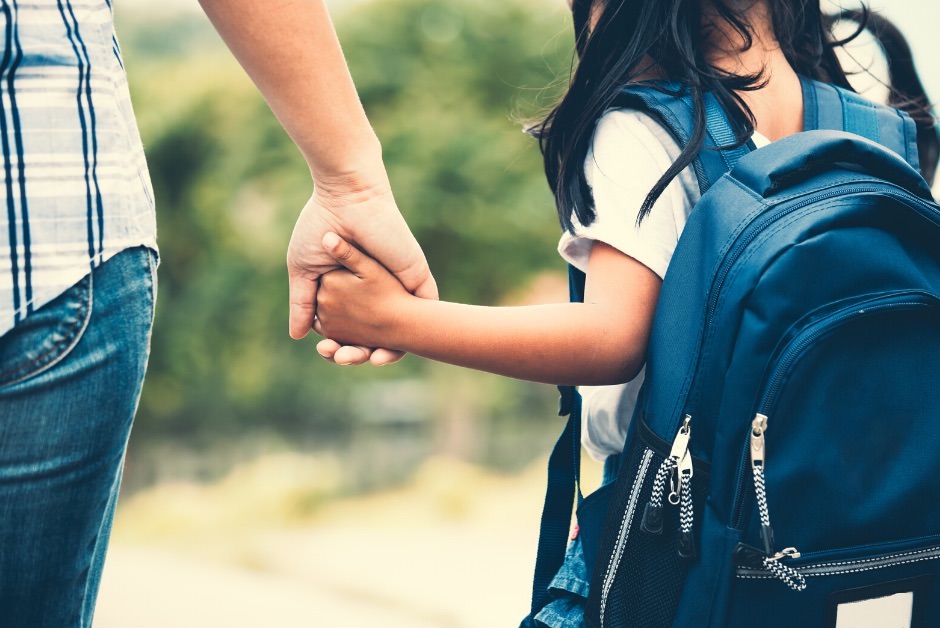 Two months ago things changed dramatically and they changed fast. There was a lot of uncertainty and anxiety for school communities. The country went into lockdown. The dust settled. Families adapted to new norms – distance learning, daily walks and bike rides, the constant bubble and a lot of hand washing. 
There has been a lot of change, a lot of talk about viruses and germs, and essentially, a 'new life' that young children have had to quickly learn and adapt to. And now, more change. 
As we prepare to re-open schools on Monday, it is just as important to support children and families in transitioning back into a 'modified' normal. Undoubtedly, a mix of emotions will flood in. Excitement and relief may battle anxiety and caution. After an extended period of feeling safe in their bubbles, coming back to their pre-lockdown environments may leave some children feeling vulnerable, especially when faced with new (and more) health and safety precautions. 
So what can you do to help? 
Encourage conversations at home
By now, many schools will have communicated the new school policies and processes being implemented at Level 2 – things like for example no assemblies, or using multiple school gates for entry and exits, perhaps even no parents on site for pick ups and drop offs. These are big changes that will potentially affect children's confidence and comfort levels, especially if they're already feeling worried or anxious. Encourage parents to talk to their children about going back to school. Starting the conversations at home, discussing concerns and worries well ahead of Monday will help uncover and, hopefully, alleviate the child's concerns. 
Communicate with the students directly
Whether it's a Google Meet or Zoom call with the classroom teacher, or a pre-recorded video from the principal, children may benefit from hearing directly from the school about what they can expect when they come back on Monday morning. What will be the same? What will change? What will their day or week look like? And so on. No surprises, no confusion, no miscommunication. 
Help prepare the teachers
Consider sending out a short survey to parents that will help classroom teachers to learn, understand and anticipate the children's needs as they head back to school. Use this survey to explore the child's social needs and emotional status by asking questions about how the parents think their child is feeling about going back to school, whether they have managed to keep in touch with friends, what special interests their child may have developed during lockdown and so on.  
A simple Google Form survey will help provide teachers with enough information to help them be appropriately prepared for children who may feel anxious and find it difficult to settle back into school life. If you need help with creating the Google Form survey, please feel free to get in touch with our team . We're here to help. Alternatively, you can simply ask parents to email the teachers directly (though the level and structure of information may vary this way). 
Keep lines of communication open with families
Keep your community updated. Now, more than ever, parents will be wanting to know about day-to-day school life, any ongoing changes to health and safety processes and guidelines, amended daily schedules, and so on. Ensure that parents know how and who to contact for any concerns they may have once schools re-open. After all, it's not just the children that will have mixed emotions. A lot of the time, it will also be the parents. Providing parents with confidence will go a long way in instilling confidence in their children. 
Keep your website up to date
Both existing and prospective families will have a need for the most up to date information about the school's requirements and processes as we move through Level 2 and beyond. To make this information easily create a visible and easily accessible dedicated section on your website that covers this topic. When you update your families through email or other notifications, you can link them through to this page. This will ensure that only the latest and most up to date information is available to everyone at all times, and you will not be handling your communications in multiple channels. If KiwiSchools is your website provider and you need support in implementing this, please get in touch with us at any time.